Welcome to
Merchant Service Sales
Companies seeking a way to avoid being overcharged for excessive "service charges" and extraneous fees that have plagued the merchant processing industry for years stand to gain some considerable savings benefits by working with Merchant Service Sales.
Industry
Specific Solutions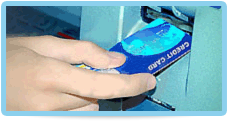 A leading provider of ATM services. Our direct connections to ATM networks nationwide can translate into more profits and faster transaction times by eliminating the middleman. Your business can be up and processing quickly via your existing communications infrastructure on terminals developed by leading ATM equipment manufacturers.
Mobile Marketing
mSmarty the self-service platform used to develop and launch your mobile campaigns. Recruit your customers to opt-in and begin delivering sales-driving promotions and store loyalty programs. You can stay in touch with your customers and drive increased traffic and sales by using mSmarty.

With mSmarty, you can…

Send sales alerts.

Deliver promotions & coupons

Launch customer surveys

Track your results.